Cryptotwitter Roundup
DM me for Eth 2.0 Premine Access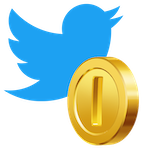 James Prestwich jokes about "ETH12.0's metashard plasmagoric web7" in 2060.
Anthony Sassano assembles list of funding received by Ethereum 2.0 client teams.
Peter McCormack thinks that platform owners will not benefit from having a Bitcoin position.
Caitlin Long shares photo of stock certificate token bill passing the house in Wyoming.
6 of the top 10 prediction markets on Augur were about the super bowl, with over $40,000 at stake.
Eric Connor compares Lightning Network stake vs. Ethereum Decentralized Finance stake.
Twitter User spreads $6,000 in ETH & DAI across Gitcoin CLR grants.
Chris Burniske fights the narrative that VCs want Bitcoin's demise.
Marshmello played a concert in-game on Fortnite to 10M concurrent players. Foreshadows rise of virtual reality and digital value.
Ryan Sean Adams on how computers, internet, and mobile devices all eventually lived up to the initial hype.
Nathaniel Whittemore tweetstorm on GRIN, incentives, and the crypto commons.
Anthony Sassano poll on DeFi vs. Open Finance (>1000 votes).
Chris Burniske reflections on Twitter as a 'thin protocol'.
Photos of new ConsenSys Ireland office and team picture.
Dean Eigenmann is building a SWIFT Ethereum 2.0 client called Yeeth, submits to Gitcoin Grants.
Lane Rettig lays out Ethereum metaphor he believes is more applicable than 'World Computer'.
FollowTheChain shares 21 different perspectives on DAI & MakerDAO.
Bob Summerwill becomes executive director of ETC Cooperative, holds AMA on Twitter.
What Alex Miller thinks Ethereum needs in order to survive long term.
Murad Mahmudov compares Bitcoin tweet activity from 2014 to now.
Chris Burniske pushes back on the 'Bitcoin is the MySpace of Crypto' narrative.
Alex Van De Sande praises Austin Griffith's xDai burner wallet.
Anthony Sassano reflections on BitTorrent token (BTT).
Arjun Balaji compares 2018 Satoshi Roundtable vs. 2019 Satoshi Roundtable.
Casey Detrio compares selfish mining threshold of ETH vs. ETC.