Cryptotwitter Roundup 01/15/2019
New Kids on The Block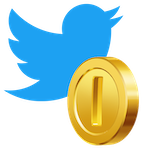 Alex Van De Sande highlighting a quote from Satoshi implying using social consensus to solve technical problems.
Alex Miller of GRID+ discusses his DeFi experience on Ethereum.
Kevin Ho shares update on cryptoeconomics.study.
Vlad Zamfir & Vitalik push back on The Block and Mike Dudas for shady reporting saying Vlad is 'stepping back from blockchain'.
Dan Hedl with a categorical repudiation of the tired 'Satoshi's Vision' or 'Bitcoin is for payments' narrative.
Etherscan is trying out their new beta redesign.
Ethereum Name Service overhauls their ENS Manager.
Ken Barton tells the tale of how EthDenver came to be.
Chris Burniske hypothesizes a four-year crypto cycle, says Ethereum was most notable platform to ship in 2015.
Ameen Soleimani announces that MolochDAO, a community grant guild, will be launched at EthDenver.
Afri Schoedon on why we shouldn't worry about nodes upgrading to Constantinople.
Monerium announces investment from ConsenSys.
Eric Connor praises 3Box's ability to link a single social profile across multiple dApps.
Alex Van De Sande scoffs at Escobar's brothers anti-Trump crypto.