Cryptotwitter Roundup 01/18/2019
Vitalique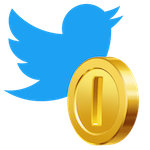 Block 7.28 M selected for Constantinople network upgrade, ~27th of February.
Nick Johnson of ENS on the Constantinople bug: "Nobody is keener than me to see this EIP go out; I was the author of the original proposal. But this bug is a showstopper; it would be irresponsible to launch this change at this point."
Scott Lewis on why the issuance reduction matters.
Vitalik Buterin shares one of his wallet address in an attempt to be transparent about how he pays for personal expenses.
Twitter user approaches Vitalik with a theory that through a quid pro quo agreement with Fenbushi capital, Vitalik was indirectly profiting from scam ICOs. Vitalik responds honestly.
Bounties Network used to create logo for event at Bushwick Generator in May.
MyCrypto summarizes today's Ethereum Core Dev Call.
Ryan Selkis calls out Ripple & Brad Garlinghouse.
Ryan Adams speculates the Augur/Viel situation will play out more in the future.
Eric Connor praises and critiques Viel UI/UX.
New Twitter bot tweets out size of full Parity node.
EthHub's Anthony Sassano goes into detail on how Ethereum issuance reaches consensus.
Quick math on difficulty bomb shows blocktime increase by month.
EOS App has 256k transactions, and $0 volume, showing futility of using txns as usage metric.
Spencer Noon with a great analysis of Open Finance on Ethereum.
ELI5 of different types of Ethereum nodes.
Eva Beylin runs regressions on ETH vs. Dai, and their correlation.
Core dev Péter Szilágyi praises community on handling Constantinople delay.
Eth 2.0 teams and the names of their clients.
Paul Apivat's fantastic rebuttal of 'Eth is centralized'.