Cryptotwitter Roundup 01/22/2019
Two Point Oh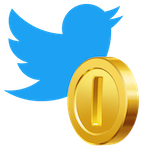 Lane Rettig announces Ethereum Cat Herders, a core dev project management fund hosted by Gitcoin.
Balaji Srinivasan, CTO of Coinbase, says prediction markets can help stop the spread of misinformation on social media.
Alex Sunnarborg laments the surprisingly low amount of staked ETH on Augur.
Tuur Demeester on Bitcoin protocol improvements and lightning network.
Muneeb Ali gets into a conversation on the Eth 2.0 chain and 'beacon tokens'.
Nathaniel Whittemore with a long newsletter-esque tweetstorm on GRIN, Moloch, Wyoming, Lightning Network, Eth 2.0, and more.
William Mougayar with a market map of projects in the space that are over, under, or correctly marketed.
Ryan Selkis with a plain english explanation of a reentrancy attack. Analysis reveals unexpected result that companies regularly attending Davos underperform compared to the S&P by a lot.
Bill Gates highlights six metrics that demonstrate how far quality of life has come over the last two centuries.
Block time is currently at 17 seconds due to difficulty increasing.
Cole Kennelly overviews some exciting on-chain activity from this week.
UniSwap is now trading /r/ethtrader karma donuts. Fake Reddit internet points finally have value!
Hugh Karp identifies 3 themes for Ethereum in 2019, all involving locked ETH.
Josh Stark finds that CoinDesk is now accepting suggested repositories for input to the developer metric of their Crypto-economic data analysis tool.
Eric Conner highlights Afri Schoedon's Reddit post explaining that delays to the Eth 1.0 protocol upgrades are completely independent of Eth 2.0 progress.
South American Bitcoin activity is skyrocketing as of late.
Alex Van De Sande highlights on-chain governance experiments.