Cryptotwitter Roundup 01/25/2019
Donuts and Death Threats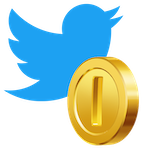 Bernhard Mueller compares fees on Upwork vs. Gitcoin.
Will Warren of 0x explains how /r/ethtrader karma points called $DONUT have been tokenized and are now tradable.
Brian Armstrong posts picture of gumball machine at Coinbase HQ that accepts ETH.
Chris Burniske deep dive tweetstorm on MakerDAO.
Ryan Selkis receiving threats to his family via phone call after publishing negative report of XRP market cap, calls on Ripple leadership to condemn harassment.
Preston Van Loon quits Google and focuses full time on Prysmatic Labs & Ethereum 2.0.
Evan Van Ness highlights that we are close to an all time low in Uncle rewards.

Bernhard Mueller finds that CryptoKitties were a better store of value than Bitcoin over the last six months.
EthCC in Paris on March 5th adds a second wave of Speakers.
New Samsung GalaxyS10 leaked images show a native 'Samsung Blockchain Keystore' in settings.
A recent smalltime EOS fork called TELOS surpassed ETH with transactions per day, further proving transaction count as an unreliable metric for discerning blockchain usage.
Analysis of MakerDAO reveals that the total supply of circulating $DAI increased in 2018 despite the bear market.
Patrick Berarducci thoughts on the FCA's 'Statement on CryptoAssets'.
Marco Santori elaborates on UK Securities Regulator rejecting the SEC's 'fully decentralized' test for utility tokens, says utility tokens are not securities within their jurisdiction.
Photos from Ethereal Lounge in Davos this week

Kevin Owocki on the gig economy.