Cryptotwitter Roundup 02/01/2019
DeFi...so hot right now.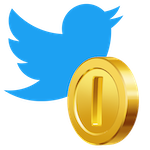 Cem Ozar gives a high level overview of Ethereum 2.0 and beacon chain.
Creator of Litecoin, Charlie Lee, says he is focused on making Litecoin more fungible by adding confidential transactions.
Ameen Soleimani of SpankChain with a long reply to Vitalik's question about optimizing for the price of ether.
EthHub receives 53 ether in donations, starting with paid bounties.
Augur statistics: Total staked ether & number of open markets.
Ameen Soleimani proposes last minute changes to MolochDAO.
Will Warren reflects on multi-chain governance dialogue at Aracon.
Video of Goerli Testnet going live at GoerliCon in Berlin.
Bernhard Mueller announces improved analysis speed in Mythril Classic 0.20.0.
Hudson Jameson shares videos from Ethereum 1.X Stanford meetup.
Barry Silbert on recent crypto sentiment going from negative to 'meh'.
ERC-1724: Confidential Token Standard from AZTEC.
Bruce Fenton on how excessive ICOs from 2017 are operating.

Lane Rettig with thread on takeaways from AraCon 2019.
Matt Corva gets hype about all the exciting developments in the bi-weekly.
Chris Burniske points out increased EOS usage since Q4 2018.
MakerDAO crosses $2M in collateralized ETH, 1.91% of total supply.
UniSwap reaches new high of 2700 ETH in weekly volume.
Arjun Balaji points out two new interesting prediction markets on Augur.
David Hoffman praises all of the features Ethereum has implemented.
Terence Tsao of Prysmatic Labs shares very first Ethereum 2.0 specs.
Austin Griffith demonstrates a Burner Wallet in the Cyberpunk Speakeasy. He can also chug a beer surprisingly fast.
Bobby Paone of Airswap announces DEX price tool DexIndex.
Michael Novogratz predicts a few more months of bear market, but is confident the institutional herd is coming.
Matt Corva with a tweetstorm on the NHL, Fortnite, and data transparency.
The one and only Simon de la Rouviere bids farewell to ConsenSys.
Eric Conner clarifies the transition mechanics from Eth 1.0 to Eth 2.0.
BitTorrent token opens trading at a $480,000,000 market cap.

Anthony Sassano on the value of Vitalik's participation vs. absence.